Morality in the Game of Football?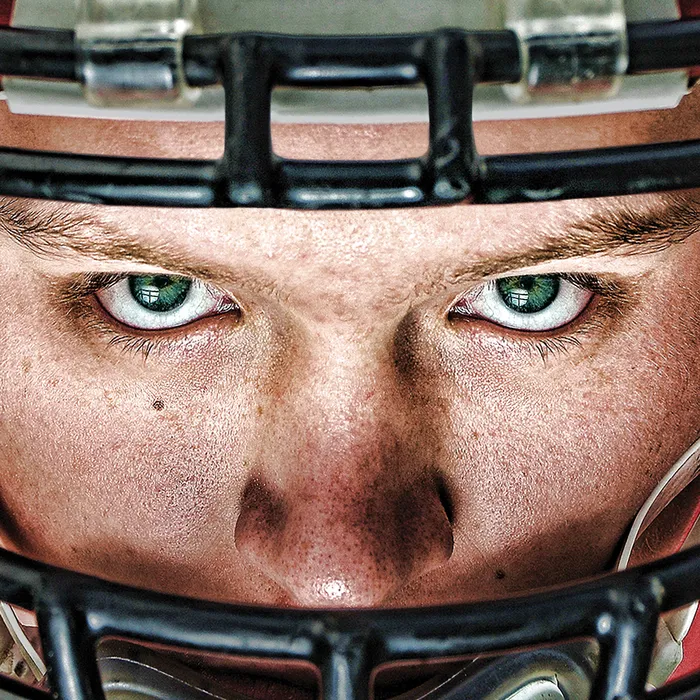 Morality in the Game of Football?
From a young age, athletes look up to NFL superstars in hopes that one day they can be just like them.  The real question is if certain NFL superstars should be considered role models.  While scoring a game-winning touchdown or throwing for 500 yards in a game is cool and all, it's the actions that occur off the field that matter more.  Unfortunately, this general standard of being an upstanding individual off the field has seemed to have taken a backseat in recent years.  In other words, it seems as though if a player is performing well on the field, organizations tend to be more lenient when it comes to the player's off-the-field actions.  Has morality left the National Football League?  When it comes to being a head coach, which do you value more, production or the molding of young men?  Hopefully the latter.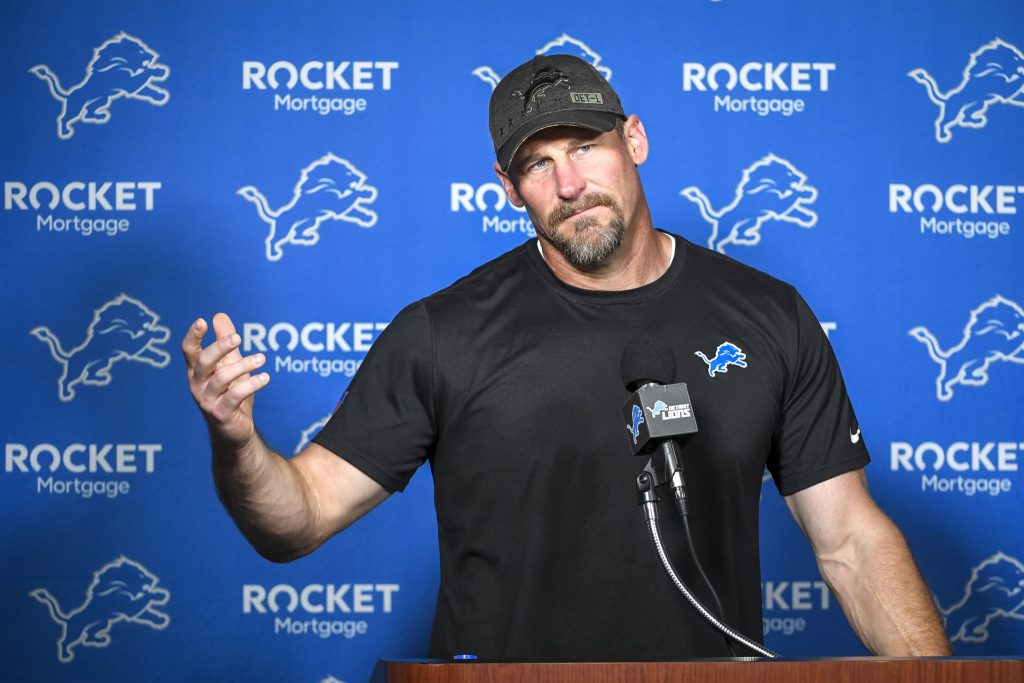 In a recent interview, current Lions Head Coach, Dan Campbell, recalled his time as a coach in Miami. According to Dave Birkett of the Michigan Free Press, Campbell claimed to have coached a player in Miami who, "Came in every day just reeking of alcohol (Campbell, 2022)."  Campbell described the player as "Dynamic" and as someone that loved X's and O's who rarely missed an assignment on the field.  As a result, the team seemed to have turned a blind eye to this individual's potential drinking issue as long as he was performing on the field.  Is this right?  As a coach, if one of your players is walking into practice every day reeking of booze, what do you do?  While this example can go either way, there are certain examples that are inexcusable. 
Recent Issues
Antonio Brown, Ben Roethlisberger, Tyreek Hill, and Deshaun Watson are just a couple of players that have been in the news over the past years for committing legitimate crimes. Despite this, these players continued to dominate the NFL.  Antonio Brown seems to have nine lives despite a rape allegation (Owens, 2019), an arrest (Cwik, 2021), and a long history of burning bridges (Bushnell, 2019) with multiple NFL teams! The Pittsburgh Steelers, Las Vegas Raiders, and Tampa Bay Buccanneers are three of the organizations that Brown has ruined his chances with, among future suitors.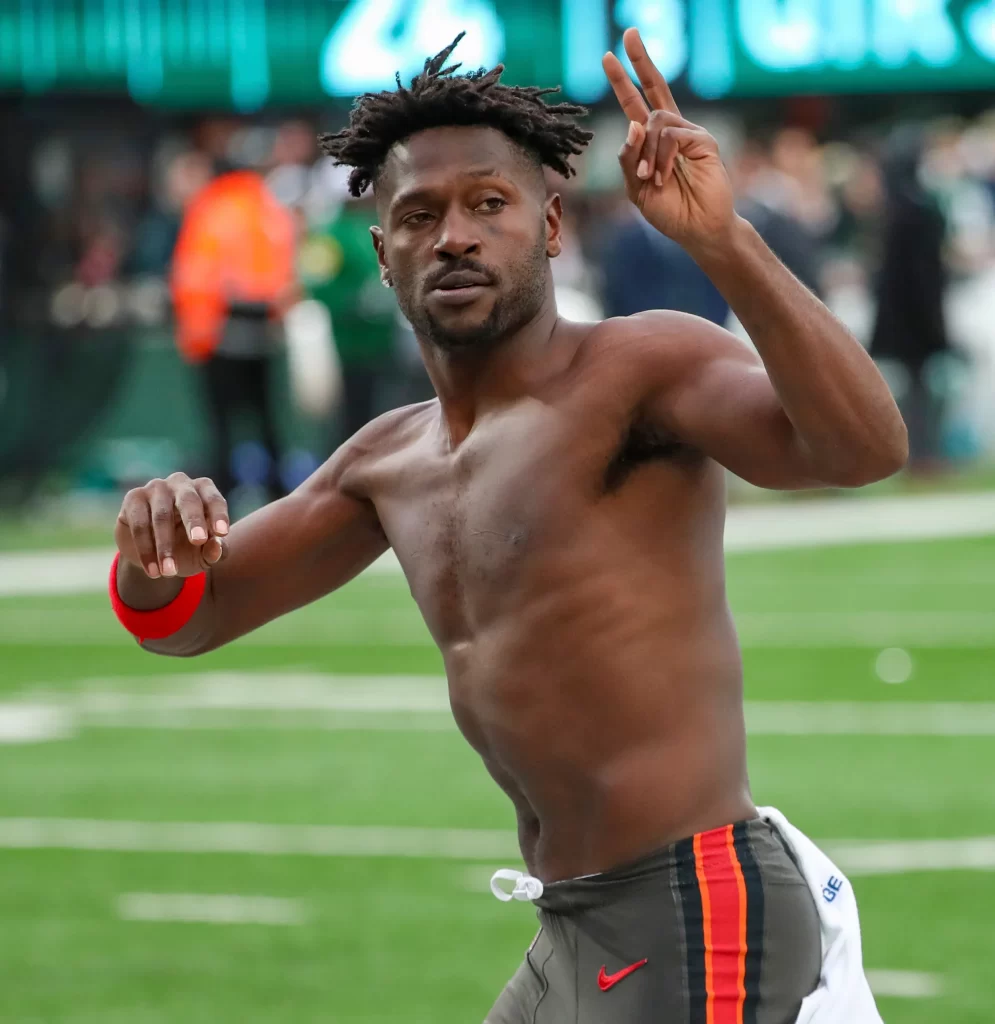 Brown Cont.
In pretty much any other line of work, Brown would certainly never have received these second, third, or even fourth chances. Unfortunately, NFL teams keep bringing Brown in because he can catch touchdowns and produce on the field.  This sends a terrible message not only to the youth of the sport but also sets a poor precedent throughout the rest of the league. It is almost deeming acts similar to Brown's as acceptable, which is wrong.  I am both extremely curious and intrigued to see if another team is willing to pick up Brown after his extremely shoddy past. 
More Examples
Surprisingly, Brown is far from the first player to stay in the league despite off-the-field troubles. More specifically, Ben Roethlisberger will more than likely be inducted into the Hall of Fame despite being accused of sexual assault (Busbee, 2022) early in his career. Roethlisberger did end up serving a six-game suspension for the sexual assault, which is a mere slap on the wrist for such a crime.  On a separate note, former Kansas City Chiefs wide receiver, Tyreek Hill, recently signed one of the largest contracts ever by a wide receiver.  This ginormous contract was settled after Hill was arrested for both domestic abuse AND child abuse.  On top of this, Hill never even received a suspension from the league for this legal issue!   
Deshaun Watson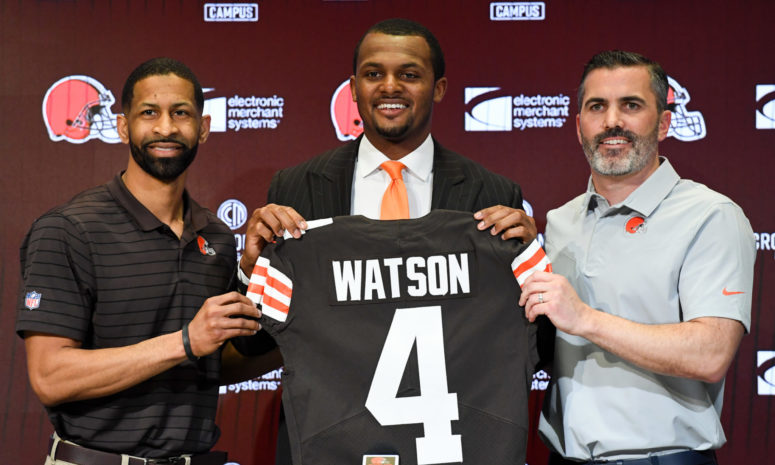 On another note, while undoubtedly entertaining to watch and a clear once-in-a-generation talent, Deshaun Watson is facing 22 (!) counts of sexual misconduct.  What is the result?  Watson just inked a $230 million deal to be the quarterback for the Cleveland Browns.  Now, there is a severe difference between struggling with an alcohol issue and being accused of sexual assault. This should be noted and players should be held accountable. Unfortunately, neither issue seems to matter when it comes to the NFL. 
Why?
The NFL is a money-hungry organization, and they do not care about players' off-the-field actions, as long as they are drawing in viewers and, more importantly, money, come Sunday!  None of this comes as a real surprise, but it's still an extremely depressing reminder of the nature of today's league.  It seems as though meaningful change will only occur when those in power decide that both this attitude and these actions are no longer acceptable.   
In Conclusion…
The current actions of some star players, owners, and league officials in the NFL are sending the wrong message to the next generation of players.  The current perception is that as long as one is able to produce big numbers on the field, their off-the-field actions don't matter. While catching touchdowns and putting up big numbers is certainly appealing, is it truly worth the headache and poor image for the organization? The NFL needs to do a better job at leading by example. Sexual assault is not okay. By the actions of the NFL, they are doing no favors for their image. Below will be the link to the original article written by Chris Cwik (2022).
https://www.yahoo.com/sports/dan-campbell-says-player-on-dolphins-came-in-every-day-just-reeking-of-alcohol-143439554.html