LockedIn Athlete CEO: Austyn Carta-Samuels on Athlete Development – Episode 42 of First Down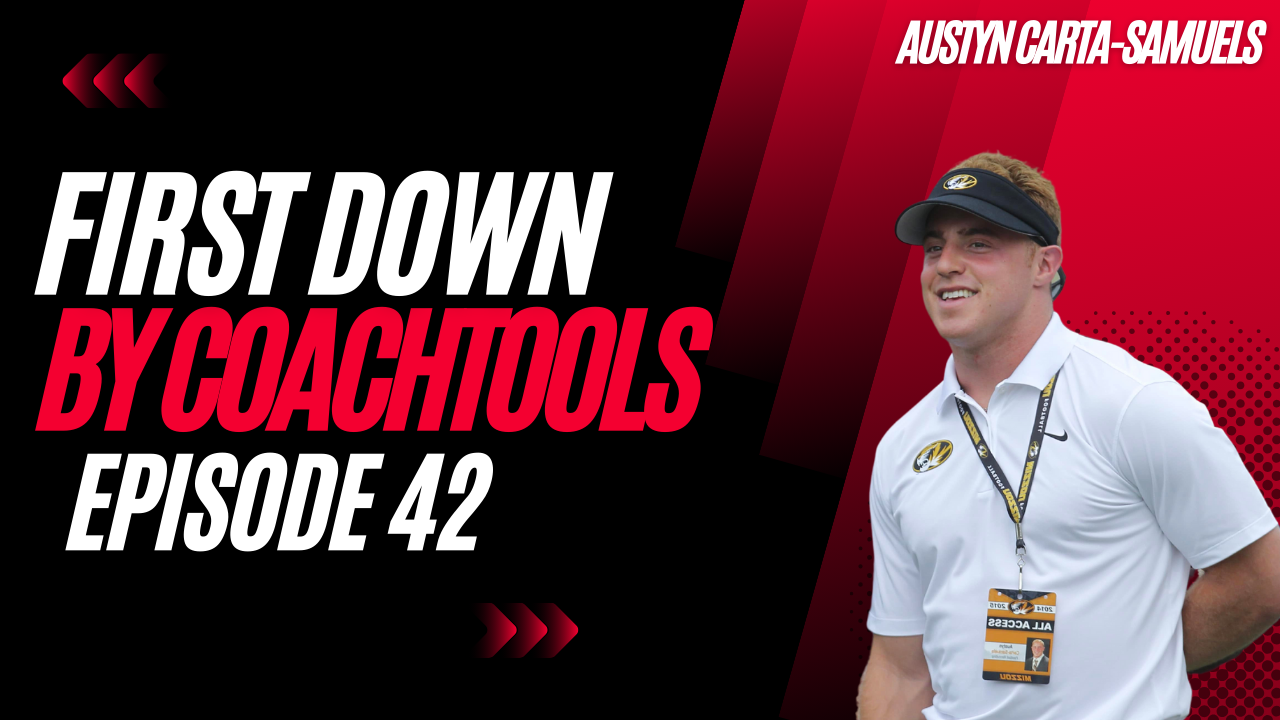 On Episode 42 of "First Down by CoachTools," Justin engaged with Coach Austyn Carta-Samuels, shedding light on his journey as CEO of LockedIn Athlete. Carta-Samuels spoke about being a major proponent of focusing on athlete development, starting at a young age.
Journey from Player to Coach
Austyn's football roots began at Wyoming University. Despite early successes, he faced a challenging sophomore year. Bouncing back, he transferred to Vanderbilt where his prowess on the field merged with academic achievements. This resilience was mirrored in discussions about his brother's ascent in the quarterback realm. Transitioning from player to coach, Austyn and Justin explored the nuances of this shift. Key to Austyn's coaching is a focus on athlete mental well-being, a philosophy born from personal trials, including a pivotal transfer, and enriched by his grandfather's psychological insights. Justin spoke about his college football experience which was slightly different, coming from Division III Gettysburg College.
Prioritizing Mental Health and Athlete Development
A prominent theme was the mental health of young athletes, especially student-athletes in the high school age group, from 13 to 17 years old. Both agreed on its importance, with Justin acknowledging how Austyn's experiences have informed his own coaching approach.
Austyn's drive for personal growth was evident. Influences shaping this mindset include figures like his grandfather, Robin Williams, Bruce Lee, and Tony Robbins. Notably, his commitment to growth spurred him to leave a secure collegiate coaching role, seeking avenues for broader personal evolution.
The Future of LockedIn Athlete
Concluding the discussion was a glimpse into "LockedIn Athlete." Initially tailored for quarterbacks, plans are in motion to cater to a wider athletic audience and eventually, the broader populace.
In summary, the podcast episode offered a concise dive into Austyn's athletic and coaching journey. They spoke about the vital role of mental health in sports and the relentless pursuit of athlete development. Tune into more episodes of First Down with football coaches around the country!