MidAmerica Nazarene University Head Football Coach: Paul Hansen – Episode 41 of First Down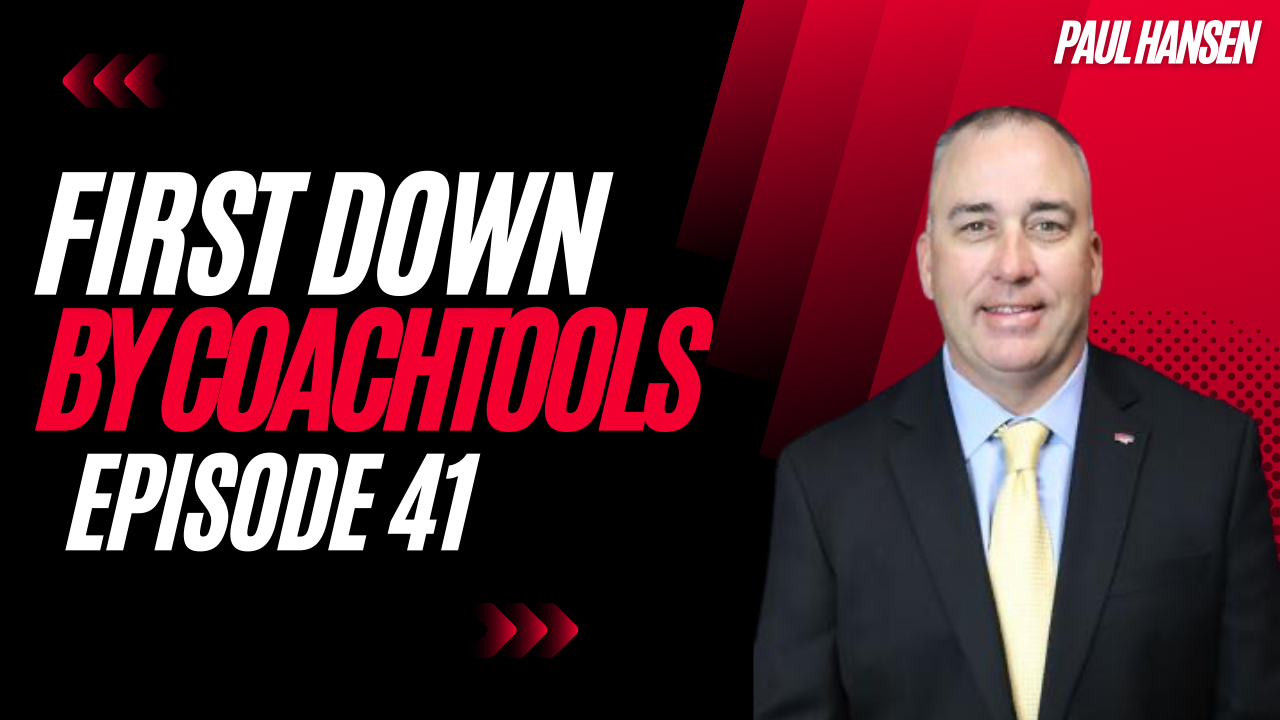 On Episode 41 of First Down by CoachTools, Justin Titchenell engages in a thought-provoking interview with Coach Paul Hanson, the head football coach at MidAmerica Nazarene University. This interview provides a deep dive into Coach Hanson's coaching journey and imparts valuable advice for aspiring head football coaches.
Discovering a Passion for Coaching
Coach Hanson's journey into coaching began during his college days at Evangel University. Initially uncertain about his career path, he found his true calling in coaching. He emphasizes the significance of forming strong connections with like-minded individuals who share your coaching aspirations and objectives.
Mentorship and Growth
Mentorship has been pivotal in Coach Hanson's success. He acknowledges the role of experienced coaches and coaching conventions in his personal and professional growth. Learning from those with experience is indispensable in the coaching realm.
Head Football Coaching Philosophy: Simplicity
Coach Hanson's coaching philosophy centers on simplicity. He simplifies game plans to empower players to perform at their best. This approach maximizes player skills and cultivates positive coach-player relationships. Coach Hanson also stresses the importance of having a clear offensive identity.
The Holistic Approach to Coaching
The interview delves into the concept of being a player's coach, extending beyond the field to serve as a mentor and teacher. This holistic approach to coaching shapes players' character and imparts valuable life skills.
Inspiration for Aspiring Head Football Coaches
Whether you're an aspiring coach or a football enthusiast seeking to learn from an experienced mentor, Coach Paul Hanson's interview offers substantial insights. It's a profound discussion on coaching, leadership, and the journey to success in football. Coach Paul Hansen and his program have experienced success in the 2023 season thus far with a 5-2 record. The Pioneers have four contests remaining this season, and are primed for a deep run in the NAIA playoffs!