Necessary Skills Besides Physical Strength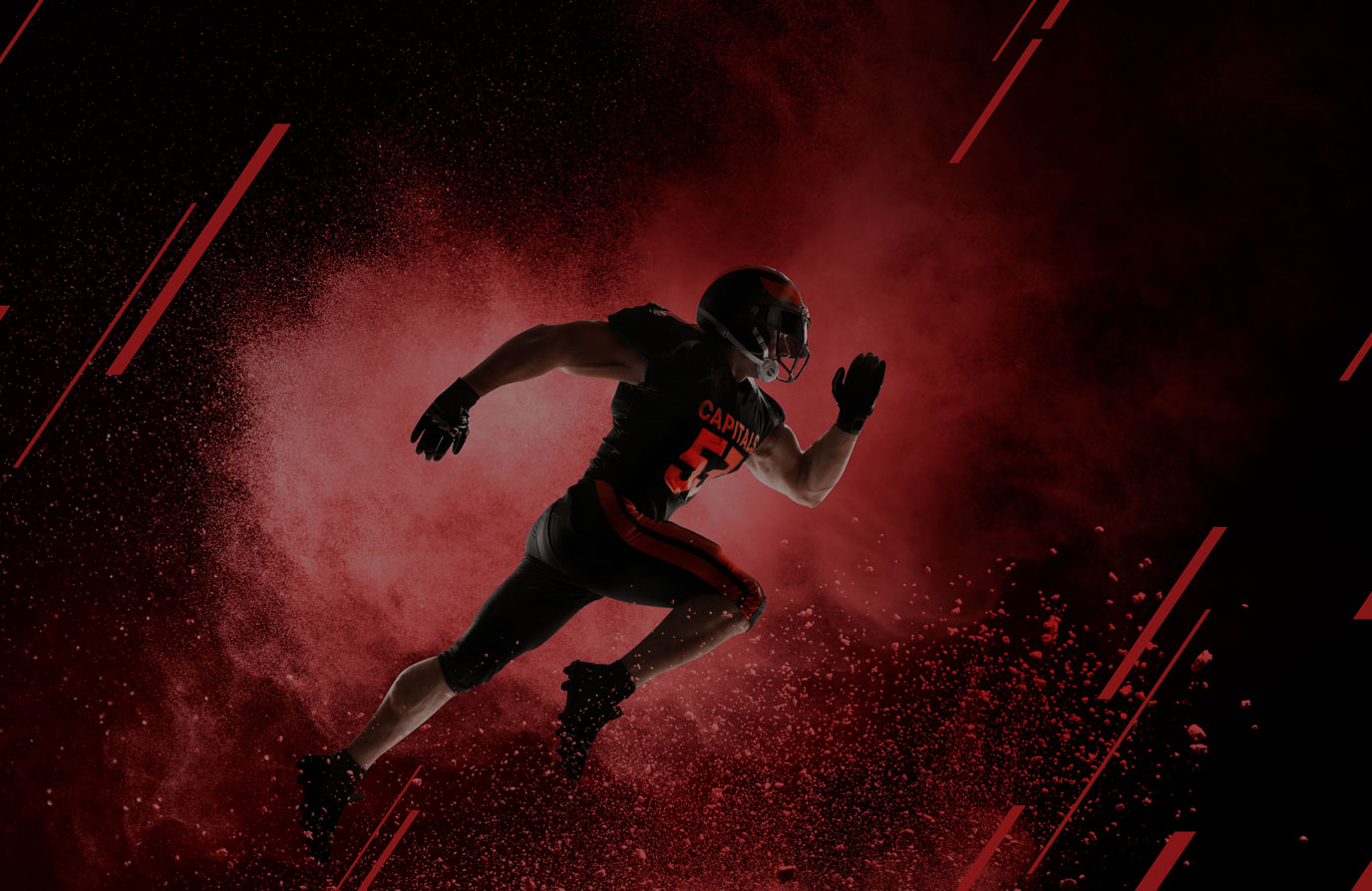 Necessary Skills Besides Physical Strength
It's no question that football is one of, if not the, most physically demanding sports on the face of the earth.  What are some of the keys to ensuring that both you and your body are ready by the time the season rolls around?  While physical strength plays a significant role in on-the-field success, several other factors are just as important, like mental strength, speed/movement, and practicing healthy habits off of the field.   
Mental Toughness
Why is mental toughness so important in football, or sports in general, anyway?  In the previous blog post, I touched upon the importance of getting up after getting knocked down, both literally and figuratively; mental toughness is the driving factor that makes you get back up. Mental toughness allows one to bounce back and learn from their mistakes, opposed to dwelling on them, which is a large piece to the puzzle of success.  Increased mental toughness allows for athletes to perform at their highest potential when the lights are shining brightest; it allows one to remain calm in the face of adversity.  What's more impressive than the hardest hitter on the field?  The kid that pops right up like nothing ever happened after taking one of those big hits.  From a defensive player's perspective, there isn't anything more demoralizing than laying a big shot on the opposing quarterback and then watching him get back up like nothing ever happened.        
Speed Is What Ya Need!
Coaches often seem to have an infatuation for the player with the 400lb bench press and 500lb squat, while undoubtedly impressive, oftentimes, the strongest guy is not the best football player.  Now don't get me wrong, strength is certainly a humongous benefit to have in your corner, but speed is what you need.  No matter what position you play, whether it be offensive line, defensive back, or even punter, the song remains the same for everyone: slow feet don't eat.  There are not many things that are more lethal in the game of football than a quick first step, which is why not only speed, but the ability to move alone is SO important.  As an undersized offensive lineman for some fourteen years, a quick first step and speed off of the ball was imperative to my success between the white lines because let me be the first to tell you, if I wasn't the first one off of the ball, I was in trouble.  Take a player like Aaron Donald for example, he's a 6'1" 280lb interior defensive lineman, given he's a freak athlete, but he is essentially unblockable due to the nature of his lightning-quick first step. The best way to enhance this first step is by eliminating false steps, which is so common amongst young players. Football is a game of inches and with the elimination of false steps, that could very well be the difference between letting up a touchdown and intercepting a pass!  
Healthy Habits
What's the best ability? Availability.  A player is deemed "unavailable" when they get injured.  Well, what are the best ways to avoid injuries on the field?  Believe it or not, the best way to avoid injury all starts away from the field, and for the most part, has nothing to really do with football. Sleep, hydration, and diet are just three simple things that an individual can control that go a very long way in terms of preventing injury.  Why is sleep so important?  As stated previously, football is one of, if not the, most taxing sport there is when it comes to one's body.  Getting enough sleep allows for the body to recover and to continue to perform at that high level.  Second, hydration is a must.  Arguably the greatest coach of all time, Bill Belichick, not only recommends but requires his players to drink a tall glass of water as soon as they wake up in the morning in order to stay hydrated.  Hydration not only lubricates your joints, making it easier to move,  but hydration also improves the quality of sleep and mood.  Finally, a balanced diet has countless benefits like strengthening immune systems, increasing energy levels, and even increasing brain function, among other things.  Put good in, and you'll get good out.  The combination of sleep, hydration, and a balanced diet all play an extremely significant role in one's output on the field and should not be taken lightly. In order to be the best, you need to treat yourself the best!
The keys to ensuring that both you and your body are ready by the time the season rolls around are quite frankly, simple. Leaving aside physical strength- mental strength, the ability to be mobile (speed/movement), and practicing healthy habits off the field all have a direct correlation to one's success on the playing field.