Winning Strategies: Merging Sports and Business with Nick Lord

On Episode 49 of First Down by CoachTools, Justin Titchenell spoke with NO CAP Sports CEO, Nick Lord. Nick is a rising entrepreneur and alumnus of Gettysburg College basketball. Nick and Justin spoke about the parallels between college athletics and entrepreneurship. As the founder of NOCAP Sports, Nick brings a unique perspective, blending his experience as a collegiate athlete with the dynamic realm of entrepreneurship. The discussion delved deep into the parallels between athletics and business, revealing key insights that resonate across both fields.
The Genesis of NOCAP
Nick's journey began with the launch of his innovative company, NOCAP. Situated at the crossroads of the evolving industry of name, image, and likeness (NIL) rights for college athletes. This venture not only highlights his entrepreneurial spirit but also reflects his deep connection with sports. As a former collegiate athlete, Nick understands the challenges and opportunities that young sports professionals face, positioning his company as a much-needed ally in navigating the complex world of NIL rights.
About NOCAP Sports
Established in 2020, NOCAP currently stands as a leading athlete marketing technology and services company, with a primary focus on the rapidly evolving collegiate name, image, and likeness (NIL) space. What initially began with basic workflows and compliance capabilities has swiftly evolved into a significantly more comprehensive offering, catering to the broader NIL ecosystem encompassing athletes, advertisers, institutions, and collectives. In an industry that is evolving by the day, NOCAP aspires to be a dependable resource, generating high-quality work and delivering exceptional outcomes.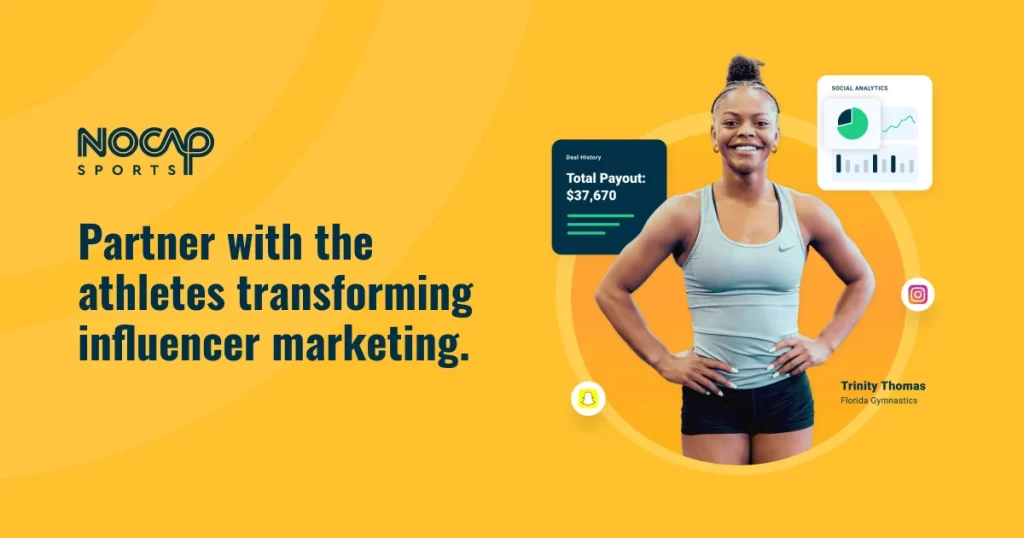 Sports Teamwork and Leadership
A central theme of the conversation was the importance of teamwork and leadership, both in sports and business. Nick emphasized that the skills honed on the field — such as collaboration, strategic thinking, and leading a team towards a common goal — are directly transferable to the boardroom. In the high-pressure environment of sports, as in the fast-paced world of business, the ability to unite a team and steer it through challenges is invaluable.
Hard Work and Consistency
Both Justin and Nick agreed that success in sports and business is rooted in hard work and consistency. The discipline required to train, improve, and perform at the highest level in sports is akin to the dedication needed to build and grow a business. This relentless pursuit of excellence, coupled with the ability to maintain a consistent effort over time, is what separates the achievers from the rest. Another significant parallel drawn between sports and business is the attitude towards mistakes. In both arenas, errors are inevitable, but they offer powerful learning opportunities. The ability to analyze setbacks, learn from them, and apply those lessons moving forward is crucial. This growth mindset, often cultivated on the sports field, is equally essential in the entrepreneurial journey.
Conclusion
The dialogue with Nick Lord was more than just a reflection on his entrepreneurial journey; it was a masterclass in understanding how the principles of sports can be seamlessly integrated into business strategies. For aspiring entrepreneurs and sports enthusiasts alike, Nick's insights offer a playbook on how to leverage the lessons from the field to excel in the competitive world of business. As NOCAP continues to make strides in the NIL space, it stands as a testament to the power of blending the best of both worlds – sports and business.
For information on how to get started using CoachTools football player grading software, fill out our contact form and our team will reach out to help you get started!