Dowling Catholic Football Coach: Tom Wilson – Episode 39 of First Down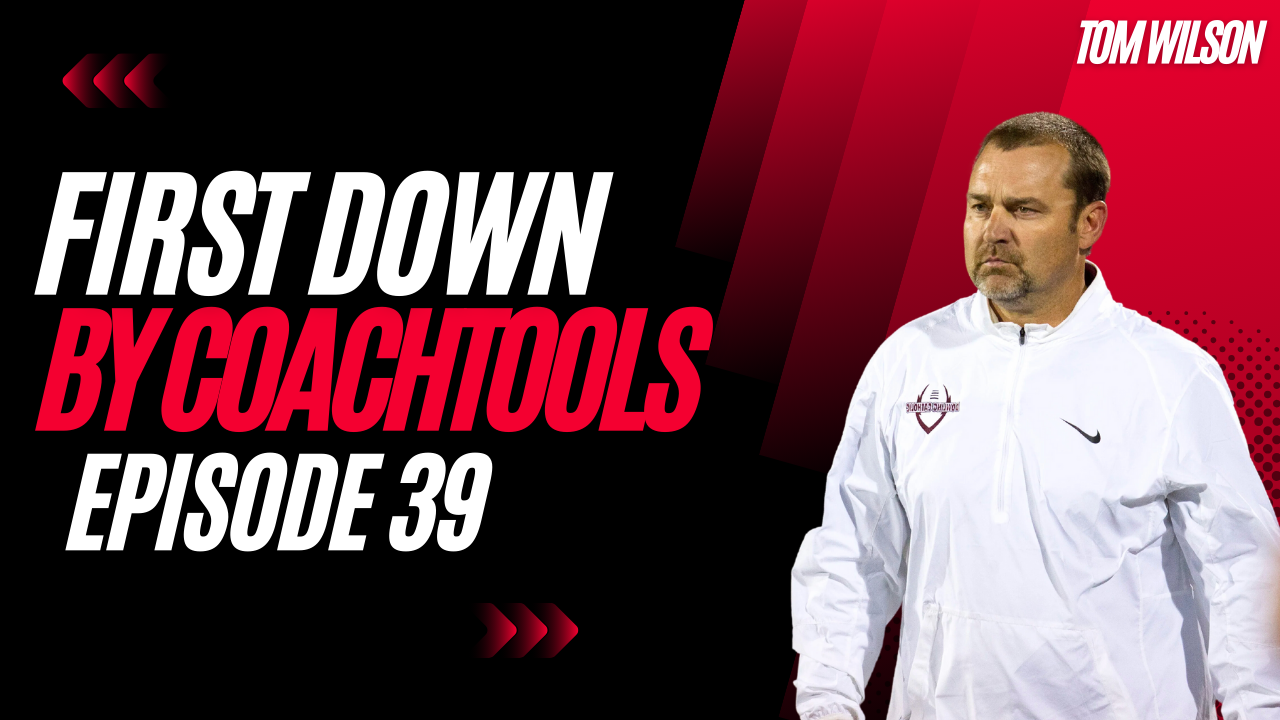 On Episode 39 of First Down by CoachTools, Justin Titchenell had an insightful chat with Coach Tom Wilson, Head Football Coach and Athletic Director at Dowling Catholic High School. His stories and experiences are worth sharing.
Coach Wilson's Path
Beginning at the age of 21, Coach Wilson started his football coaching journey in a school in Iowa. His dedication led him to Ball State University, where under his guidance, the team achieved great milestones. For the last 14 years, he has served as the head coach at Dowling Catholic. His connection with the game isn't just from the sidelines; he was a football player at Buena Vista University.
The Heart of the Game
Our discussion revolved around the passion for sports. According to Coach Wilson, true dedication to the game, even if one isn't aiming for a professional league, is essential. The spirit of teamwork teaches vital life skills and inculcates strong values.
Successful Strategies
We explored the strategies that make a team successful. Emphasizing the importance of unity, Coach Wilson believes in relying on proven methods. He reflected on the advice he'd give his younger self, early in his football coaching career: trust the strategies that have shown success.
Focus on the Journey
Justin and Coach Wilson nodded in agreement on one idea: it's the daily grind, the effort, that counts more than the final outcome. This philosophy isn't limited to the sports arena but applies to academics and other facets of life. Consistent hard work and perseverance pave the way for success.
The Essence of Coaching
Wilson's inspiration to coach sprouted from the guidance he received from his father. However, in today's era, football coaching comes with its set of challenges, especially managing varied expectations. Yet, for Coach Wilson, the true aim remains the holistic development of his players.
In conclusion, our session with Coach Wilson was a blend of nostalgia, lessons, and shared wisdom, making it a valuable episode for all sports enthusiasts.