Top Ways to Engage Injured Football Players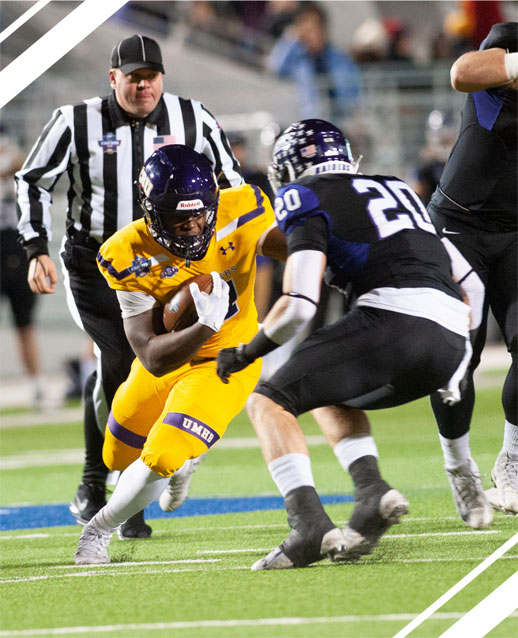 No matter the sport or the level of competition, injuries are not fun to experience. Injuries completely disrupt an athlete's life and never happen at convenient times. Football players tend to experience injuries multiple times a season, especially at the collegiate or professional levels. Football players have become accustomed to playing through the pain and putting their bodies on the line for the good of the team. In recent years, there has been a movement to keep the player safe, especially when it comes to head injuries and concussions. According to IQVIA, an independent third-party company retained by the NFL, between 2015-2020, there were over 200 concussions in the National Football League per season. In the same period, there were also more than 50 ACL tears per season. Unfortunately, injuries and football are synonymous, as coaches we must learn how to deal with injuries.
The old-school mentality of "roughing out" injuries is harmful and detrimental to the player and the team. Players know their bodies and when an injury is severe enough to sideline them, there is no shame in that. If you are worried about your players faking injuries and not playing tough enough, we have to understand that players at higher levels will most likely do everything they can to return to the field. If for some reason, a player does fake an injury or "milk it", then they do not belong on the field in the first place. It is our job as football coaches to push our players beyond their own capabilities, but pushing them through real injury is not helping anyone. Although this is difficult in some cases, we must trust the athletic training staff. At the end of the day, the safety of our players should be priority number one.
I was lucky enough to get through my career as a high school football player at Malvern Prep unscathed, having never missed a game. Unfortunately, my luck ran out right when I graduated from high school. My big injury came on the day I graduated high school, just two months before I was set to start my collegiate football career at Gettysburg College. I was playing in a Philadelphia area all-star football game, at West Chester University's Stadium, when my left knee got hit from the outside as I was planting to finish a tackle. The initial diagnosis was promising, as I was set to miss about three months. As the days progressed, I worked hard through rehab and was set to return to play about mid-way through my freshman football season. When I put the pads back on and started running through drills, I knew something was not right. I got a second opinion from another doctor and it turned out that my initial diagnosis was not as severe as what my injury turned out to be. I had actually completely tore my MCL and PCL and had a partial tear of my ACL. Long story short, this set me back a year and a half, accounting for the misdiagnosis and the surgery.
Football was a major part of my life throughout high school and starting my freshman year not being able to play was excruciating. Watching my teammates play through the grueling days of summer camp without being a part of that process made for a tough start. This process taught me the value of patience and that you can never rely on someone else to be your "cheerleader". At the end of the day, players need to find the motivation within themselves to overcome major injuries. Although players need to find the motivation within themselves to return, football coaches can make the process much easier. No matter what, it is going to be difficult, but coaches can make the transition to being sidelined easier. Here are some of my observations on how coaches can make being injured easier.
Interact during meetings – It's hard to watch film while you're not in it. Seeing other guys taking over the role you should be competing for without having the opportunity to do so is heart wrenching. Ask your injured players questions, make sure they know the playbook and set clear expectations for what they should know when they do set foot on the field.
Ask how they are progressing – Being genuine and showing that you care about your players' well-being goes a long way. Players are going to buy into what you preach if they know you have their back.
Get to know them off the field – There's a time and place for business. At the end of the day, football is meant to be fun. The worst thing a coach can do is never show any interest in their players as actual people off the field. Creating a family environment is more important than ever
Never make them feel left out – Give them clearly-defined roles and make them feel engaged.
Help them embrace their role – Whether it be filming practice, acting as a student-coach, or keeping track of play calls, make sure they know they are important to the success of the team. While they can't produce on the field, they can definitely help build your culture to where it needs to be.