What it Takes to Make a Great Football Coach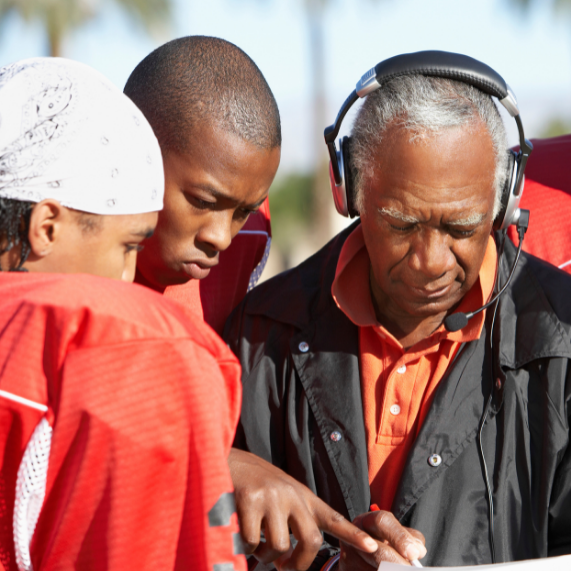 What it Takes to Make a Great Football Coach
What does it take to be a great football coach? Contrary to popular belief, not all great football players make great football coaches. Why is this? The art of coaching and the art of playing are two completely separate entities. What it takes to be a successful player does not always translate to becoming a successful coach. In 2020, NFL.com wrote a tremendous piece gathering the opinions of eight NFL superstars on what the most valuable traits in a head coach are. Who better to ask than the players themselves, right? Each player gave three important qualities that coaches should have. The eight players were: Jared Goff, Frank Gore, Larry Fitzgerald, Travis Kelce, Jack Conklin, Calais Campbell, Demario Davis, and Richard Sherman.
Honesty
Out of the eight players interviewed, five stated that honesty is one of the most important qualities for a coach to have. The full article will be linked below, but Richard Sherman certainly gave the best answer in regard to why honesty is so significant:
Richard Sherman on Honesty
"Kyle (Shanahan) is different. He's one size fits all. I'm going to cut it to you as straight as I can, as best as I can, and I'm going to explain every single detail of what I understand about the game that either makes this a good play or a bad play or makes us a good team or a bad team. That honesty is something that I think is valuable in a head coach because there's no gray area. You know where you stand at all times, almost to a point where you're like, 'Damn! That's how you really feel?' But you can respect that as a player because what he's saying is objective: Did we win or lose the down? Why did we win or lose the down? If you can give him a fair point back to him, he can take that. He's flexible in that way (Richard Sherman, NFL.com)."
Aside from Sherman's (2020) answer, the general consensus for why honesty is so critical in a coach is that it eliminates any sort of false hope. In other words, there is no beating around the bush, they will tell you exactly how they feel whether you like it or not, but hey, at least they're honest! Honesty between player and coach is one of the main functions and focuses of our platform in CoachTools. We've tried to create a fully transparent application to eliminate that grey area that Sherman (2020) previously talked about. On top of this, honesty strengthens and builds trust between player and coach, and trust is what breeds success!
Leadership
A separate consistent answer from the bunch was, you'll never guess, leadership. Yes, believe it or not, the head coach of a football team needs to be a leader! Tight End for the Kansas City Chiefs, Travis Kelce, delved a little deeper on this generic term and described how Chiefs Head Coach, Andy Reid, runs things over in Kansas City.
Travis Kelce on Leadership
"When you're thinking of somebody who can lead an army, lead a group of men, lead a mass group of people, you have to have some sort of order, and that's what Coach (Andy) Reid really does for us… He creates an environment of this is how it's done. Everybody understands it, everybody abides by it and everybody knows this is how I get better within it. He leaves no gray area. he establishes a set of rules and expectations and demands those expectations be met. It's literally what you would think it would be. If you're not here, you're going to get fined. And if you keep doing it, you're going to be out of here. Those are demands that aren't necessarily in the rule book, but if you don't do this, you're going to be an example set and you're going to be out of here (Travis Kelce, NFL.com)."
In addition to this, New Orleans Saints Linebacker, Demario Davis, added that in order to be a leader, head coaches need to command respect from their staff and players. While it is certainly important to create a cohesive working environment, I believe it is equally as important for a head coach to establish himself as the man in charge so that the rest of the team has someone to look up to. After all, without order there is chaos.
Being a Student as Well as a Teacher
Aside from honesty and leadership, a surprising trait was mentioned by Arizona Cardinals legend, Larry Fitzgerald. Fitzgerald stated that a great coach should be a student as well as a teacher. What could Fitz mean by this? Find the things a player does well, as opposed to harping on the things they don't do as well. Everyone learns differently. Some guys are visual learners, some guys are walk-through learners; so being a great teacher means you need to be a good observer and listener (Larry Fitzgerald, 2020). While the fact that a coach needs to be a student has never really crossed my mind, Fitz is totally right! It is imperative for coaches to understand that each and every one of their players is different; what works for one player might not work for another, that's why it's so important to learn and grow along with them.
From Our Own Perspective
Throughout my high school and college football career, I've experienced what one would call a coaching carousel. In my three years of playing high school Varsity football, I had two different head coaches. Fast-forwarding through my four years of college ball, I had THREE different head coaches! While I'm no professional, I've certainly been able to tell what it takes for a coach to stick around and what it takes for players to buy-in to a specific regime. While honesty and leadership are no doubt important, I've found that when a coach takes the time to make connections with their players, they tend to fare the best. Now, this does not necessarily mean being your player's best friend, as I firmly believe that there should be a fine line set between being a coach and being a friend. But very similar to what Fitzgerald (2020) said, you should know your player well enough where you know how to get the most out of them.
In Conclusion…
In summary, according to eight NFL superstars, the keys to becoming a great football coach are honesty, leadership, and having the ability to be a student AS WELL as a teacher. On top of this, from our own perspective, being able to build a personal connection with your players, among other things, are what makes a great coach! While these specific traits may not be the defining factors that separate a good coach from a bad coach though adopting these specific qualities certainly sets a coach out on the right path.
Link to the NFL Article Written by Jim Trotter (2020)
https://www.nfl.com/news/most-valuable-traits-of-an-nfl-head-coach-eight-star-players-weigh-in#:~:text=1)%20Leader%20of%20men%3A%20He,losing%20or%20a%20losing%20culture.